Our purpose is to enhance the way people experience the world.
Krause Group is a family-owned parent company of a diverse set of businesses located in the United States and Italy. Significant holdings include Parma Calcio, an Italian soccer club; Vietti and Enrico Serafino, two wineries based in Piedmont, Italy; Krause+, a real estate development and property management company; Casa di Langa, a sustainable 5‑star resort in Piedmont, Italy; and Des Moines Menace, a US-based soccer team. Krause Group is also committed to USL Pro Iowa, an initiative to bring soccer to Central Iowa along with the construction of a multi-use stadium in downtown Des Moines.
The organi­zation draws on generations of business expertise, most notably 64 years of ownership of Kum & Go, a convenience-store with over 400 locations across 13 states prior to its sale in 2023. Krause Group Founder and CEO, Kyle J. Krause also has over two decades of experience in soccer team ownership.
The purpose of Krause Group is to enhance the way people experience the world by nurturing a family of brands while creating opportu­nities to do good. The organi­zation is committed to create a culture that actively fosters diversity, equity, and inclusion and drives innovation toward sustainability.
Celebrating 8 years of Krause Group and nearly 100 years of entrepre­neurial spirit and business ownership by Kyle and members of his family, the purpose-driven organi­zation has a commitment to community engagement and corporate social respon­si­bility, donating at least 10% of profits to the communities it serves each year.
For more information, visit krausegroup​.com.
Our mission is to nurture our family of brands, creating opportunities to do good in the world.
---
At Krause Group, we are creating best in class businesses and brands that can be monetized in unique and sustainable ways — building a multi-genera­tional runway for value creation.
We build enduring enterprises that enhance experiences and make the parts of life people crave more of, more approachable. The beauty of the Krause Group platform is that it lends itself to unique and diverse interests. We are not limited to one industry, or one continent.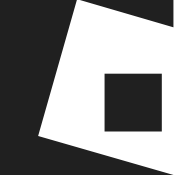 Learn more about
Krause Group in our
latest
CSR

Report